Softwave TRT Therapy at Abercrombie Chiropractic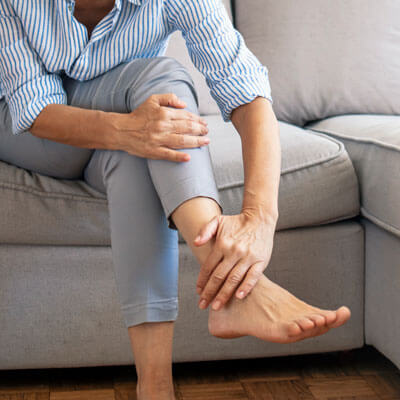 Softwave tissue regeneration technology is a form of shockwave treatment that uses an electro-hydraulic Spark Technology to achieve phenomenal results. The applicator head is similar to those used for ultrasound, but this one has water inside. We use a conductive gel applied to the skin to promote deeper penetration of the impulses.
Costly stem cell injections are currently all the rage. These injections cost thousands of dollars and are based on the theory that injecting stem cells into your body will help your body heal from injury and relieve you from pain. The thing is, your body already has stem cells that are used for this purpose. When we have chronic inflammation our stem cells get overwhelmed, get exhausted and basically go dormant and stop working. Softwave sends a safe impulse into the targeted tissue at slightly over 3300 mph. These impulses awaken these dormant stem cells and get them working again. Not only do they start repairing tissue, they begin to recruit more and more stem cells to fully regenerate tissue, creating new vascular networks and repairing peripheral nerve damage.
Many results are immediate in pain reduction and increased range of motion as you can see in our YouTube videos. The biggest results are when we repeat a session once a week for 6-8 weeks so that each week we recruit stem cells to the area to create layers of healing. After your 6th to 8th session, these stem cells will continue to heal your body for up to 8-10 weeks post treatment, delivering significant changes to your tissues. Resulting in getting you active again, reducing your pain, and alleviating your daily discomfort.
Unlike laser therapy, which energizes the existing cells to help them normalize and function at a normal level, Softwave TRT shockwave technology helps the body produce its own new stem cells to speed healing in an immediate and stunning fashion.
A Personal Experience
At Abercrombie Chiropractic, we have incorporated shockwave therapy to complement our chiropractic care. Dr. Abercrombie has personal experience with the technique and has seen its effectiveness firsthand. After his shoulder surgery, he was unable to raise his arm completely over his head.
After completing several sessions, he regained full range of motion, and accelerated his recovery almost tenfold. Using this therapy also helped him recover from wrist injury, by removing the pain, regaining full range of motion after only three days.
Impressive Results
The success rates with this method are impressive, with rates reaching 80% for many conditions. When combined with chiropractic care, Softwave's TRT shockwave therapy speeds up the healing process, leading to even better outcomes from chiropractic adjustments.
This therapy helps various conditions, such as
Carpal tunnel/hand conditions
Neuromas
Jaw pain/TMJ
Achilles/ankle issues
Elbow pain
It also helps with conditions outside of chiropractic, like diabetic neuropathy, and healing open wounds faster. The process stimulates the body's own stem cells to regenerate and repair tissue, making it an effective option for patients looking for alternatives to traditional care.
Learn More
If you're interested in exploring shockwave therapy as an alternative to traditional methods, contact us today to schedule an appointment at our clinic. Our services are available at both our Fremont and Danville locations, and we look forward to helping you achieve optimal health.
CONTACT US »

Softwave TRT Therapy Fremont, Danville CA | (510) 505-0505