Meet Dr. Steve Abercrombie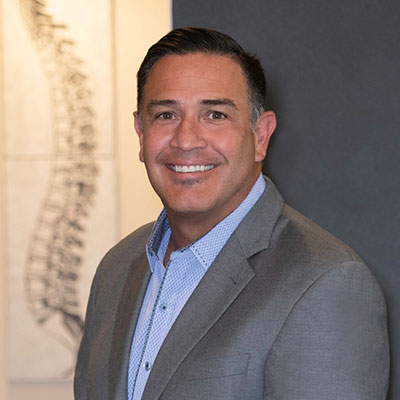 As a child, Dr. Abercrombie started playing football. Age 10 was when he first noticed a "kink" in his neck. When he received treatment from a chiropractor, the results were instant, which planted a seed for Dr. Abercrombie.
All through high school and college, Dr. Abercrombie remained an active athlete. He'd go to the chiropractor to get adjusted, and noticed that each time, he performed at a higher level.
I could run faster, jump higher and hit harder. Getting adjusted made me a better athlete.
The Decision to Become a Natural Healer
Shortly after college, Dr. Abercrombie was disabled by a work-related injury. The doctors prescribed medications. Surgeons told him that a fusion in his low back would be necessary. Physical therapy didn't relieve any pain. Though his insurance wouldn't cover chiropractic, Dr. Abercrombie knew it could hold the key to his healing.
He went back to his hometown chiropractor. There, Dr. Abercrombie was given a piece of advice: that even if he had surgery, he could end up the same-or even worse. But giving the chiropractor and the body enough time to change might make all the difference. After regular adjustments, Dr. Abercrombie finally experienced the relief he'd been seeking.
That was what made him decide: he was going to become a chiropractor.
Earning a Doctor of Chiropractic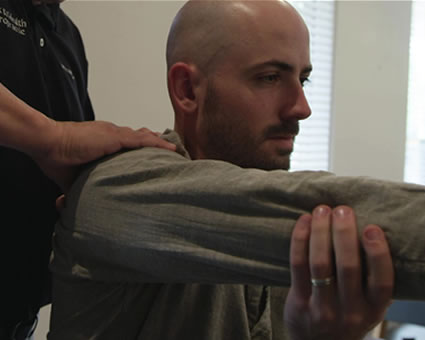 Dr. Abercrombie attended Life Chiropractic College West. There, he learned about a technique from one of his professors called Gonstead. This method was extremely specific and moved along Dr. Abercrombie's progress further than ever before. He knew: this would be the primary method used in his patient care.
The additional training Dr. Abercrombie has completed give him expertise in areas
such as
Manipulation under anesthesia
Active Release Techniques®
Car accidents and brain injury
Living an Active Life
As an active person, Dr. Abercrombie has experienced his fair share of injury-and then some. He has a great deal of empathy and compassion for people in similar situations. Dr. Abercrombie has been through surgery and chiropractic care alike. This depth of knowledge and personal experience gives him a level of intuition you might be surprised to find in a health care provider.
When he isn't with his patients, Dr. Abercrombie loves to spend time with his children. His son is at USC and will graduate with a double degree. His daughter is in high school with plans to follow in her brother's footsteps. In his spare time, Dr. Abercrombie loves to golf.
Call Today
To schedule your appointment, contact Abercrombie Chiropractic now!

Dr. Steve Abercrombie | Abercrombie Chiropractic