New Patients at Abercrombie Chiropractic
Abercrombie Chiropractic has a laid-back, warm atmosphere that you'll enjoy. From the moment you arrive, we want you to be comfortable. Know you're in great hands with us!
The First Step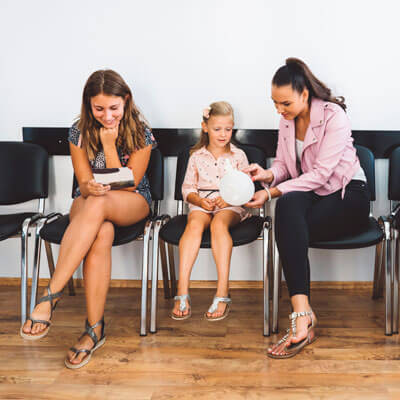 New patient paperwork will be emailed to you when your appointment is scheduled. Please fill out the intake forms online. Once returned, we will set up a video teleconference between you and Dr. Abercrombie. This is done completely online and allows us to determine if we think you can benefit from chiropractic. If so, we'll schedule you for an in-person visit.
Check Out Our New Patient Special »

Arriving at the Office
When you get here, we'll go straight into getting started. You and Dr. Abercrombie will discuss the procedures for today, then do an examination. That includes having X-rays taken on-site. Then, you'll review all of it, including the recommended plan of care and financials. You'll get your first adjustment and be on your way in 45 minutes to an hour.
Ongoing Visits
Your follow-ups are quick. You'll come in, get your adjustment and promptly return to your day.
Call Now
Contact Abercrombie Chiropractic today to schedule your first appointment!
CONTACT US »

New Patients at Abercrombie Chiropractic