About Abercrombie Chiropractic
Welcome to Our Danville Practice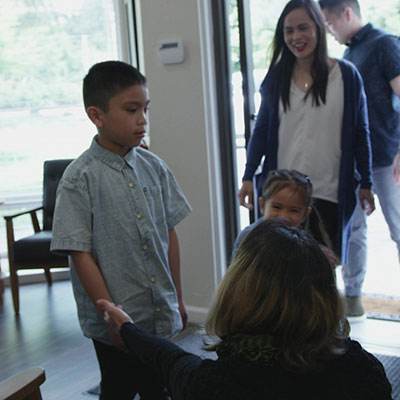 As a young chiropractic college student at Life Chiropractic College West, Dr. Steve Abercrombie loved driving the streets of charming Danville. He found the unique small town to be attractive. So in March 2016, he decided to have a presence in town, taking over another chiropractor's practice who was moving out of the state.
"We practice in a very similar manner so it was a good fit," said Dr. Abercrombie. Our chiropractor has been providing exceptional chiropractic care to the picturesque community ever since.
Ideal Location & Warm Environment
Our practice is located in the 801 Building on San Ramon Valley Boulevard. An oral surgeon purchased the building and refinished the exterior, giving it a modern touch. We are a block nouth of the Victorian-style medical buildings in town. Our office is also located a block sorth of Danville Livery. To get to us, we're just 100 yards off of the Sycamore exit.
Our warm and friendly environment is the ideal place to get started on or continue your journey to healing and peak health using
chiropractic care
. Here, you won't feel like you're in a typical doctor's office. Instead of cold and clinical, you'll find a caring and comfortable environment.
Caring for All Ages & Stages
Whether we're helping children get off to the healthiest start in life or caring for the spines of seniors to improve their range of motion, we love getting fantastic results for everyone who walks through our door.
Perhaps you work in the tech sector and suffer from back or neck pain due to spending long hours at your workstation. Or maybe you're a busy parent in search of more energy to be able to juggle work and family. Know that we are here for you.
Rest assured that we don't adjust children the same way we do adults. Only gentle, light-force techniques are used on kids. We also can use a lighter approach for seniors. It's important to note that you don't need to use a lot of force to get an effective adjustment.
At our practice, your care always will be customized to meet your particular needs.
MEET DR. STEVE ABERCROMBIE »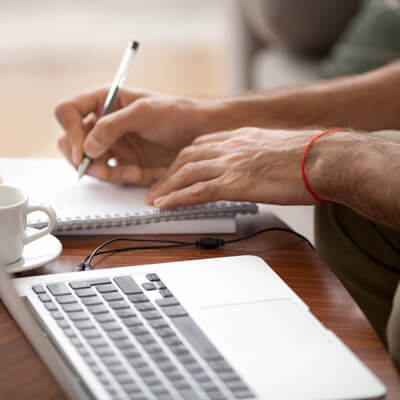 Making Your Visits Efficient
We understand that you're busy and can't carve out a big block of time to see the doctor. After your initial visit, regular appointments take just 5-7 minutes so you can get the care you need and get back to your day.
Another way we keep appointments efficient is we email you your paperwork and have you fill out and DocuSign the forms before your first appointment. We also have digital X-rays on-site.
Telemedicine Phone Consults Available
Wondering if chiropractic is right for you? You can have a short complementary telemedicine consult with Dr. Abercrombie. Based on what you're experiencing he can let you know if you'd be an ideal candidate for chiropractic.
Over the years, Dr. Abercrombie has developed his personalized technique that's based on Gonstead. When necessary, he adds in other methods to benefit each patient. He also utilizes Active Release Techniques® (ART). With ART, you can release adhesions, lengthen muscles and get rid of those painful knots.
During an ART session, Dr. Abercrombie will feel the area and locate the scar tissue. Using ART he will isolate and target the area, manipulating it to break up the scar tissue and restore proper blood flow to allow healing in the area.
As a Titleist Performance Institute Certified practitioner, Dr. Abercrombie can help patients with their golf swing. An avid golfer himself, he enjoys helping golfers to improve their swing so they can enjoy their beloved game. The certification also allows Dr. Abercrombie to see how golf swing-related injuries develop, how to treat them and how certain physical limitations can be addressed to enhance performance.
While chiropractic does an excellent job of alleviating pain, it does so much more. When interference in the nervous system is removed, your body can perform as it's intended to. Not only will you experience pain relief but you'll be able to function better, sleep better and have more energy.
Given the current opioid epidemic in the United States, many people want to avoid taking potentially addictive pain medication and are looking for effective drug-free alternatives. Chiropractic provides effective natural pain relief that is safe for patients of all ages.
Get Started Today
Are you wondering if chiropractic care could benefit you? Whatever your goals are for your health, we look forward to meeting you. Schedule a convenient appointment today!

Chiropractic Clinic in Danville CA | (925) 820-1500