About Abercrombie Chiropractic Fremont
We Love Serving the East Bay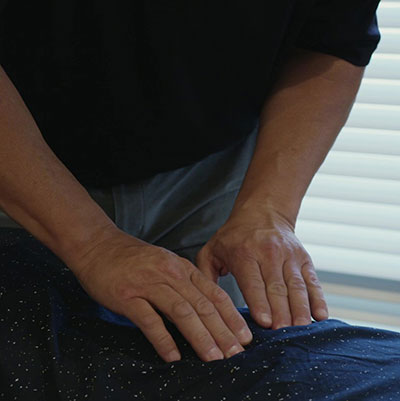 Dr. Steve Abercrombie was attending chiropractic college at Life Chiropractic College West when he first visited Fremont. It was always in the back of his head that our community would be the perfect place to start a practice. When he got the chance to take over Fremont Chiropractic in 2000, he jumped at the opportunity, later changing the name to Abercrombie Chiropractic.
Twenty years later, he established a second location in Danville to better serve the individuals and families in the greater area.
The Philosophy Behind What We Do
The incredible human body was designed to regenerate, not degenerate. If you get what you need, you can heal and stabilize. Chiropractic helps with that by ensuring your nervous system enters the "rest, digest and repair" stage instead of being simply in survival mode.
As a result, you will feel better, function better, get proper sleep and enjoy a higher level of energy. Think of chiropractic as a multi-faceted approach to attaining a healthier lifestyle!
Become a Success Story
Over Dr. Abercrombie's many years in practice, he's been fortunate to have a wealth of patient success stories. A particularly memorable case involved a woman who had pain in her back and hip. Hardly able to walk, she came in needing a cane to get around. After eight weeks of intensive care, this patient could walk without a cane.
Dr. Abercrombie performs periodic progress reports on every patient at regular intervals. At this woman's review, she was so thankful. The medical doctor wanted to medicate her. Another chiropractor was unable to get her results. But after a thorough examination and precise adjustments, she finally regained her mobility.
MEET DR. STEVE ABERCROMBIE »
Children Are Always Welcome
Often, people associate chiropractic with adults because they assume kids don't experience pain. They certainly can, though they may express it differently. Plus, chiropractic isn't just for pain-it's also for achieving great health.
One of Dr. Abercrombie's patients was an 8-year-old girl. She was riding in the bucket of a tractor driven by her uncle. The tractor hit a bump, the girl flew out and tragically, the tractor ran over her head. Since that time, one side of her face drooped, and she lost vision in one eye. Decades later, she came in to get help for her headaches and neck pain.
One day, Dr. Abercrombie noticed that the patient's face looked different than it had before. The woman happily reported that the facial drooping was diminishing, and she was beginning to see out of her eye again. All she could think was, "Why didn't anyone tell me about chiropractic before?"
Call Now
Contact our chiropractic office today to get started!

About Abercrombie Chiropractic | (510) 505-0505