Headaches & Migraine Care
at Abercrombie Chiropractic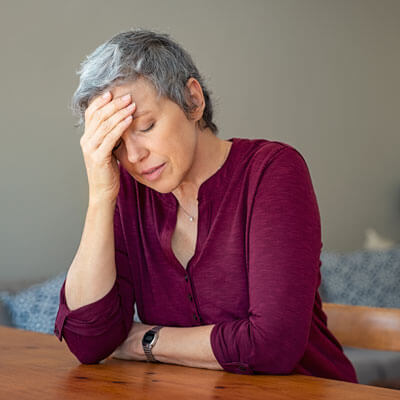 Suffering from headaches or migraines, and want to learn more about how chiropractic care can help? Look no further! At Abercrombie Chiropractic, we specialize in custom plans of care tailored to your specific needs.
With years of experience in identifying the root causes of different types of headaches, we'll help you find relief from the pain and discomfort.
Differentiating Headaches and Migraines
What distinguishes a tension headache from a migraine? While both can be debilitating, migraines are generally considered more severe. Dr. Abercrombie describes his experience with migraines after a car accident as "an uncontrollable chain of pain," making it difficult to carry out even the simplest activities.
One patient had bad migraines from childhood and was told she had to "live with it." Her husband brought her into our clinic, and after a complete exam, she was adjusted. That night, she had the worst migraine ever, but went many years without having another. She continues to have a better experience with migraines.
Tension headaches, on the other hand, can last for days or weeks, causing eye-watering pain, and even disrupting your life. Studies show that 85% of headaches are cervicogenic, meaning they come from the neck, either from nerve irritation or misalignment of the neck. Stress, or even foods you're eating, may also be a cause.
Personalized Plans
At our clinic, we understand every patient is unique. Dr. Abercrombie conducts a thorough evaluation to identify the exact cause of your headaches. We take X-rays, and use hands-on techniques, to ensure you receive the proper care for your specific condition. Chiropractic care helps alleviate tension and migraines irrespective of their cause, giving you lasting relief.
Find Relief Today
Don't suffer in silence; contact us today to schedule an appointment. With our warm and welcoming environment, personal treatment plans, and patient success stories, we provide hope for a better tomorrow. Our chiropractors are always ready to help you find relief from the pain and discomfort of headaches and migraines. Book an appointment today and take the first step toward a pain-free life.
CONTACT US »

Headaches & Migraines Fremont, Danville CA | (510) 505-0505